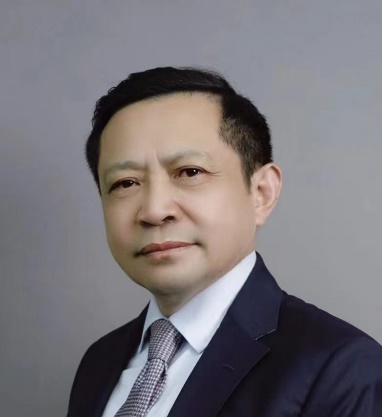 徐国建(教授),上海政法学院国际法学院特聘院长,1994年获德国汉堡大学法学博士学位。目前担任中国国际私法学会副会长、中国国际法学会常务理事、苏州国际商事法庭专家委员、中华全国律协WTO专门委员会委员、上海市行政复议委员会委员,中国国际经济贸易仲裁委员会、上海市仲裁委员会、沈阳市仲裁委等多家仲裁机构仲裁员,兼任"一带一路法律研究协同创新中心"秘书长,深圳市蓝海现代法律服务发展中心法律专家,"瑞士比较法研究所"指派"中国大使",曾被聘为上海市人大常委会立法和咨询专家。他还是一位法律实务经验丰富的执业律师,为很多外国企业,尤其是德国和其他德语国家的企业在中国投资和进行贸易提供法律方面的服务。
2005年和2019年受国务院委派作为中国代表团成员分别参加第20届和第22届海牙外交大会谈判签署《海牙选择法院协议公约》和《承认与执行外国民商事判决公约》。精通德语和英语,并具有日语和法语的基础知识,是上海外事翻译工作者协会的会员,具有英语和德语翻译资格。他先后以中文、英文和德文在中国、英国、瑞士和荷兰等国出版和发表了法律专业论译著17本,论文60余篇,译文20余篇。
Professor Xu Guojian graduated from the Universität Hamburg with an LL.D. in 1994. He is now the Distinguished Head of the School of International Law, Shanghai University of Political Science and Law(SHUPL).
Professor Xu Guojian is also designated as
Vice President of China Society of Private International Law

Managing Director of China Society of International Law

Member of the Committee of experts of China International Commercial Court(Suzhou)

Member of Special Committee of WTO, All China Lawyers Association

Member of the Administrative Review Committee,Shanghai Municipal People's Government

Arbitrator of the China International Economic and Trade Arbitration Commission(CIETAC), Shanghai Arbitration Commission, Shenyang Arbitration Commission, etc.
He has also taken responsibility as
Secretary-general of the China Belt and Road Collaborative Innovation Center

Legal expert of Benchmark Chambers international(Shenzhen)

China's Ambassador by the Swiss Institute of Comparative Law, a world-renowned legal research institution in Lausanne, Switzerland.
He also was previously designated as an advisory and consulting expert on legislation, Standing Committee of Shanghai Municipal People's Congress.
Meanwhile, Professor Xu Guojian, first-grade lawyer, head of Boss &Young, Attorneys - at - Law, has taken a leading role in dozens of cases which have a big influence in the world, and provided legal service to multiple foreign enterprises, especially for those enterprises from German, Austria, Switzerland on foreign-related investment in China and international trade affairs.
He was appointed by the state council of China as a member of our Chinese delegation to negotiate and sign the Convention on Choice of Court Agreementsand Convention on the Recognition and Enforcement of Foreign Judgments in Civil or Commercial Matterin the 20th and 22nd Hague Diplomacy Conference respectively in 2005 and 2019.
Professor Xu is proficient in German and English, embracing a good basis in Japanese and French. He is a member of the Shanghai Interpreters' Association and is qualified as an English and German translator.
His 17 books of legal translations, over 60 thesis, and more than 20 translations were published and issued in Chinese version, English version and German version severally in China, UK, Switzerland, the Netherlands, and other countries respectively.